Our focus is on design, manufacture and installation. We provide a complete staircase service from conception to completion. This service involves working with our clients to develop concepts, then taking the ideas to the design stage and finally fabrication and installation.
Consultation and Survey
We encourage clients to have a consultation early in the build process as this will increase your design options. Once initial consultation has taken place a site visit can be arranged to discuss and advise clients on their project requirements. At this point stair preferences and budget can be discussed.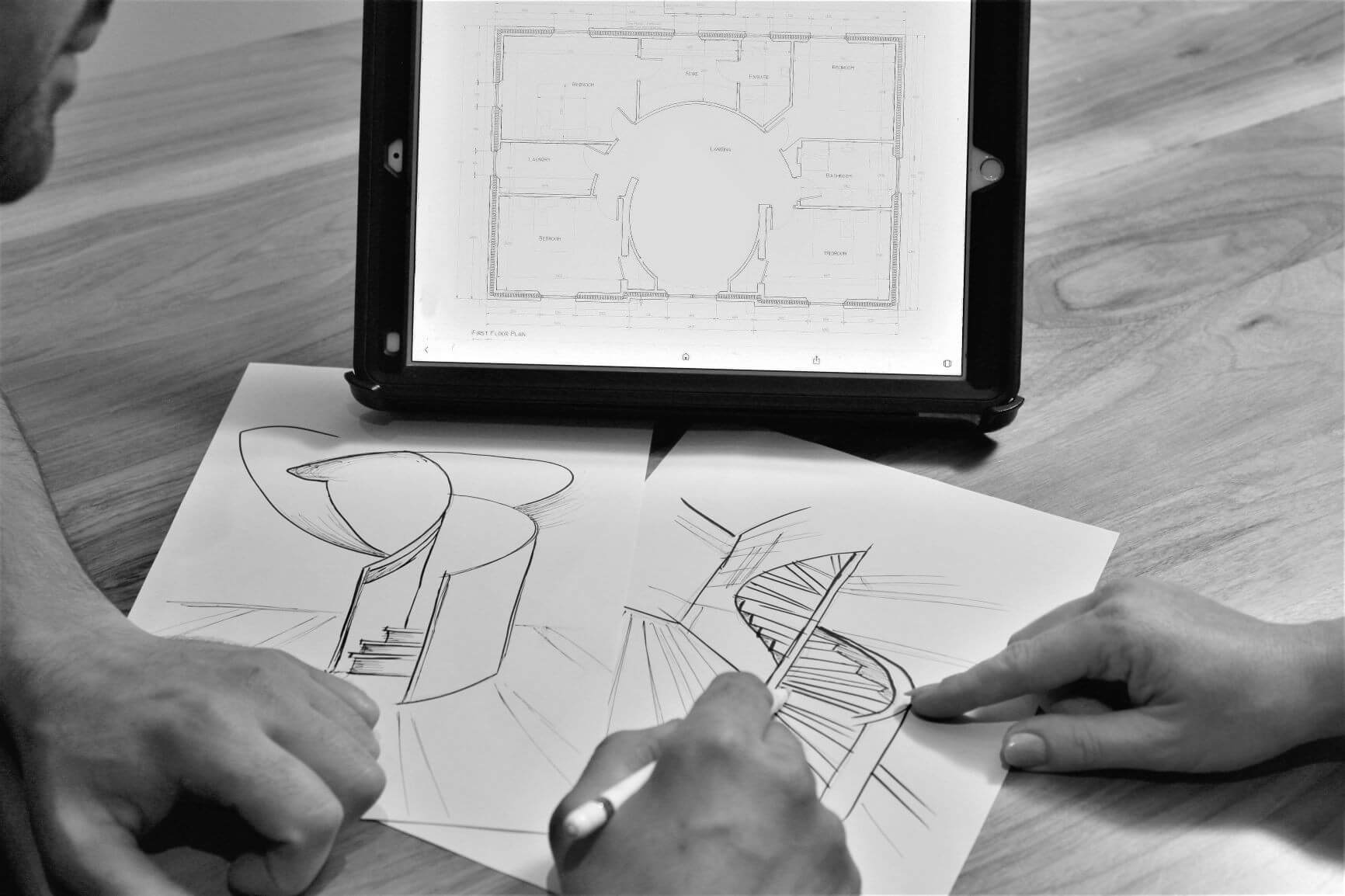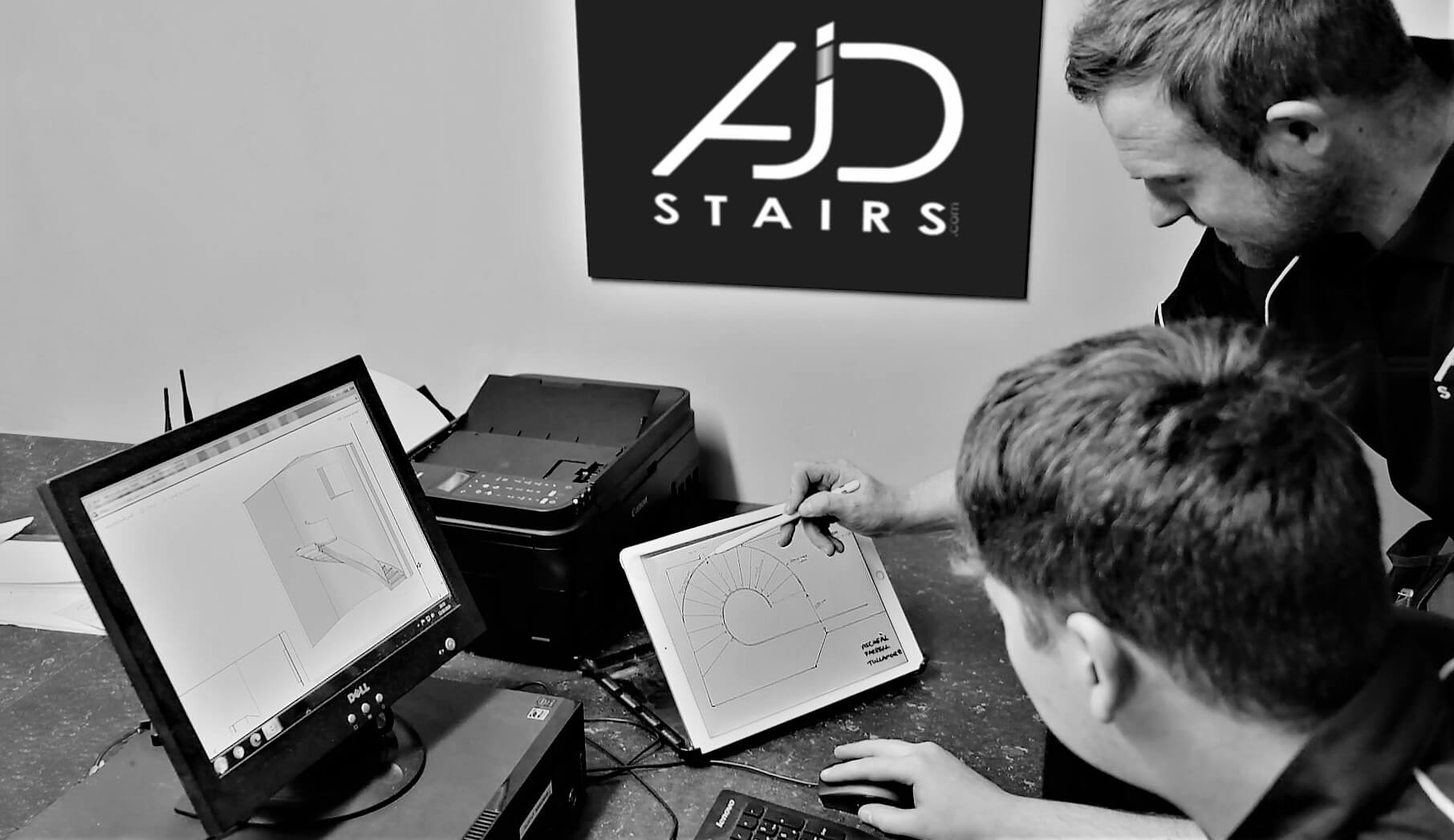 Design
Because we manufacture the complete product we can combine various materials to achieve your feature staircase. The best possible solution is chosen based on preferences, budget, building regulations and what is achievable on site. At this point floor finishes are agreed with the client (e.g. tiles, timber floor, carpet, etc.)
Manufacture
Each stairs is built to the exact measurements of your home. The highest quality products are used in manufacturing and each stairs is crafted in-house to an exceptional standard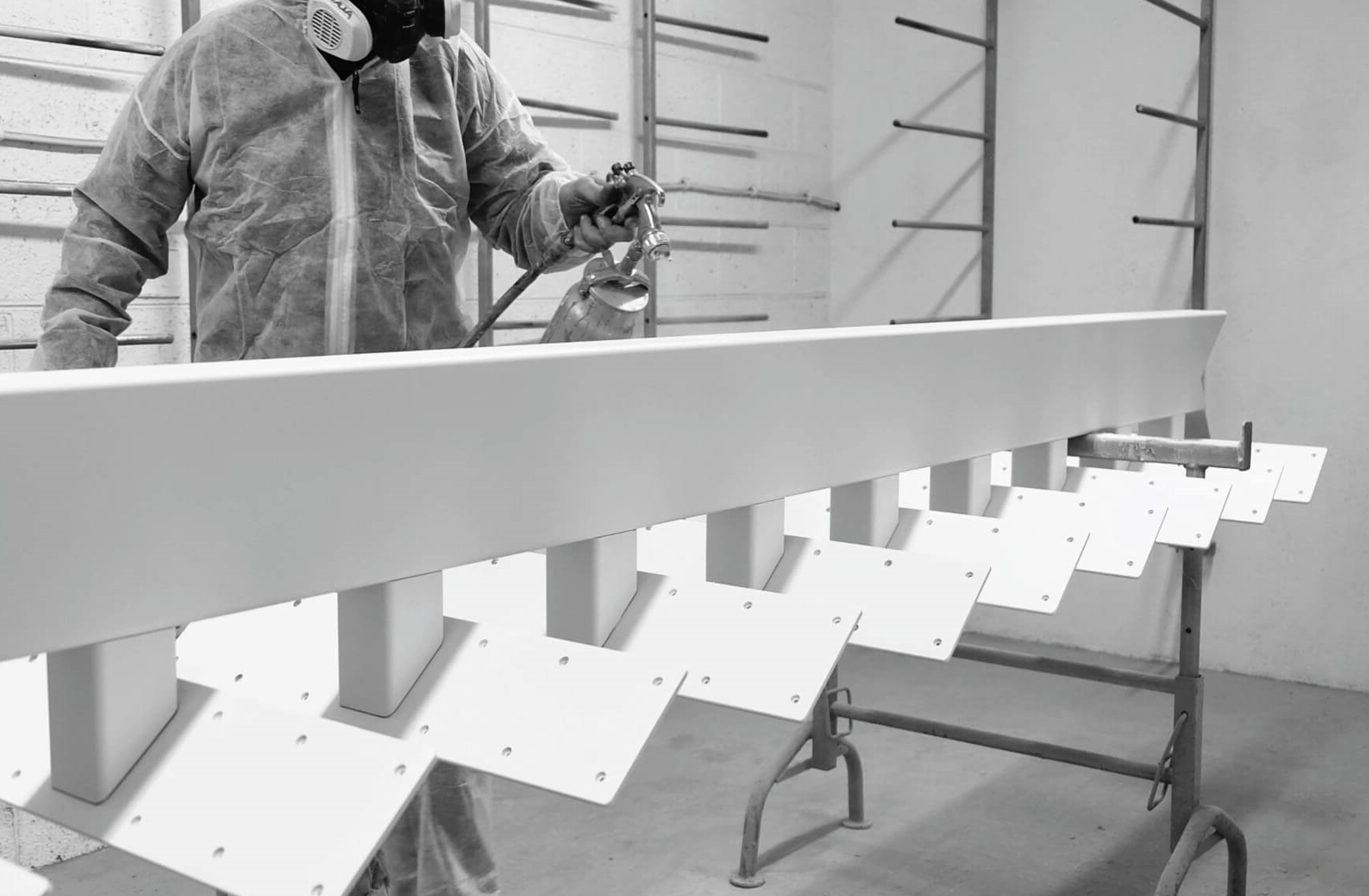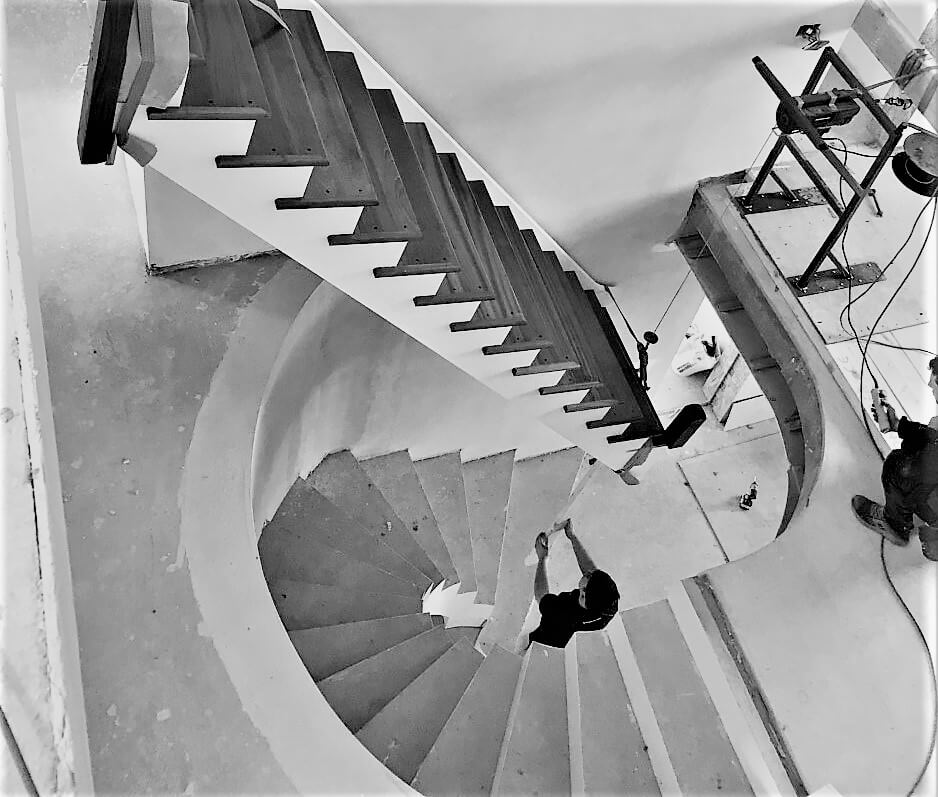 Installation
As the project nears completion clients are contacted and a date and schedule for installation is agreed upon. Your bespoke stairs is sprayed to finish and professionally fitted.