A perfect mix of traditional stair-making techniques and time-honoured AJD hand craftsmanship compliment modern manufacturing techniques to create your bespoke staircase. We work closely with all our suppliers to ensure we receive the highest quality materials and provide our clients with the best variety of choice. Each staircase is a close collaboration between architects, surveyors, designers, construction companies and private clients, precisely tailored to your tastes and requirements.
Our Bespoke Stairs Range includes Floating Stairs, Curved Stairs, Steel Spine Stairs, Concrete Stairs, Timber Stairs and Commercial Stairs.
Concrete Stairs
Solid concrete stairs provide the highest quality fire protection and sound proofing available. They can be shuttered and poured on site and can be designed to seamlessly integrate into the design of your home. Clients can choose from a number of finishes, cladding the stairs in wood, tiles, marble or carpet.
View projects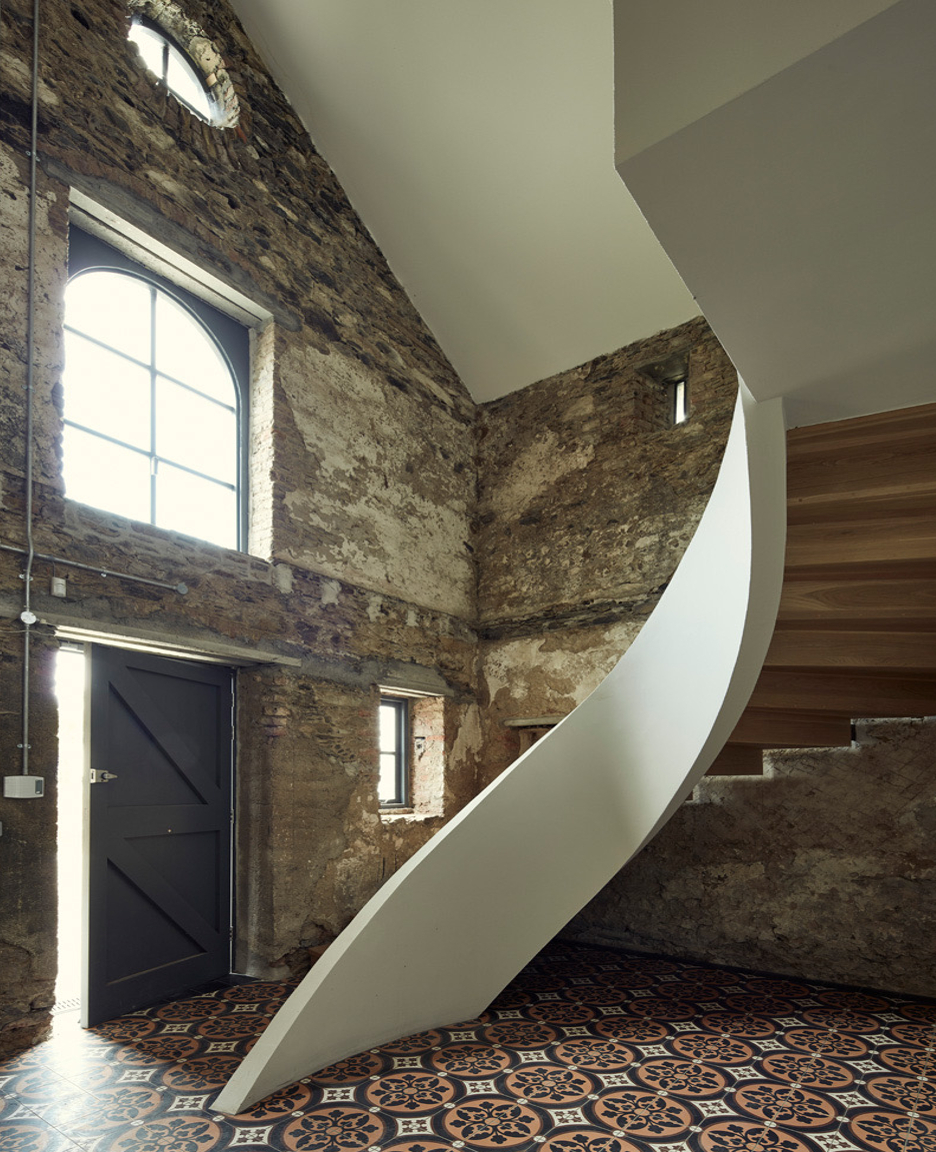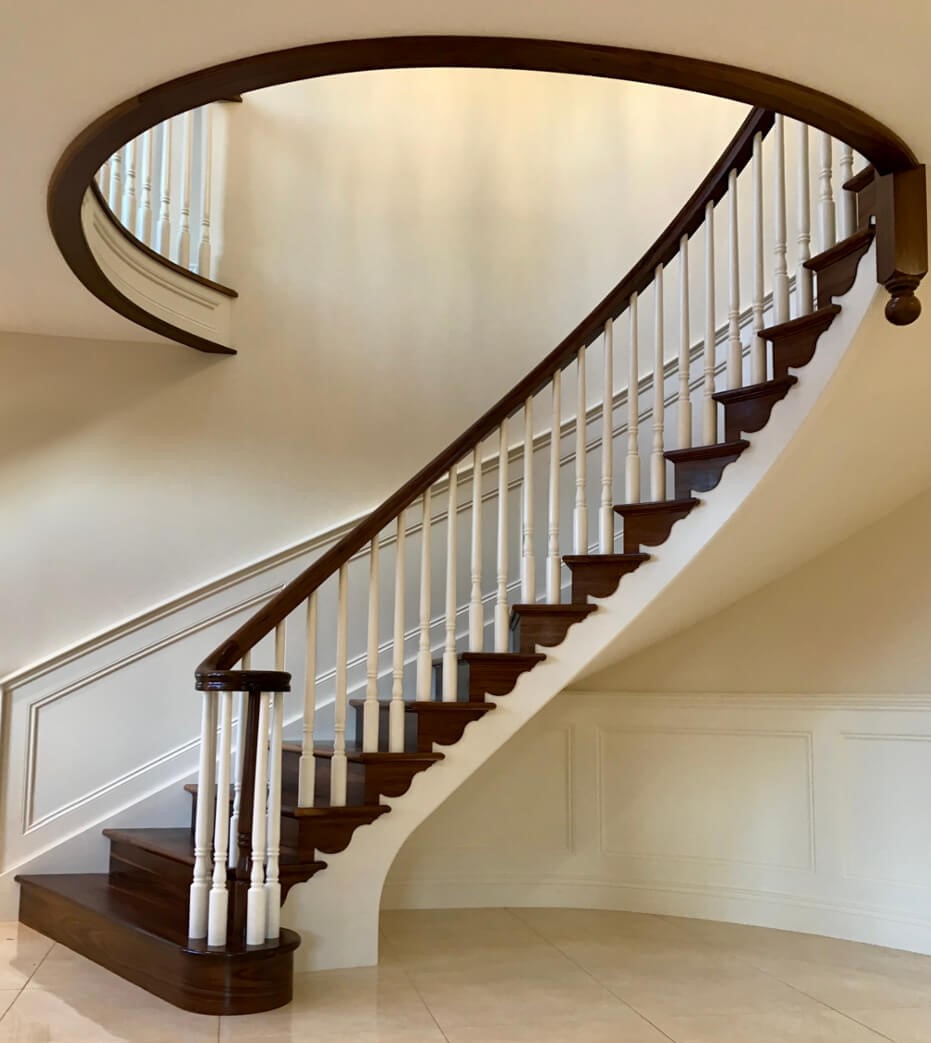 Curved Stairs
A strikingly beautiful staircase that can be installed in any home, normally setting the design standard for the entire house. This type of staircase is available in many styles and can be constructed from various materials including timber and concrete. It is really a piece of furniture to enhance any home.
View projects
Floating Stairs
The floating stairs is a stunning feature stairs and represents an impressive combination of visual impact and engineering expertise. Steps appear to float from the wall and can be finished with a glass, steel or timber balustrade. The floating staircase maintains an airy and open look and the area behind is not hidden by the stairs and thus the décor remains transparent.
View projects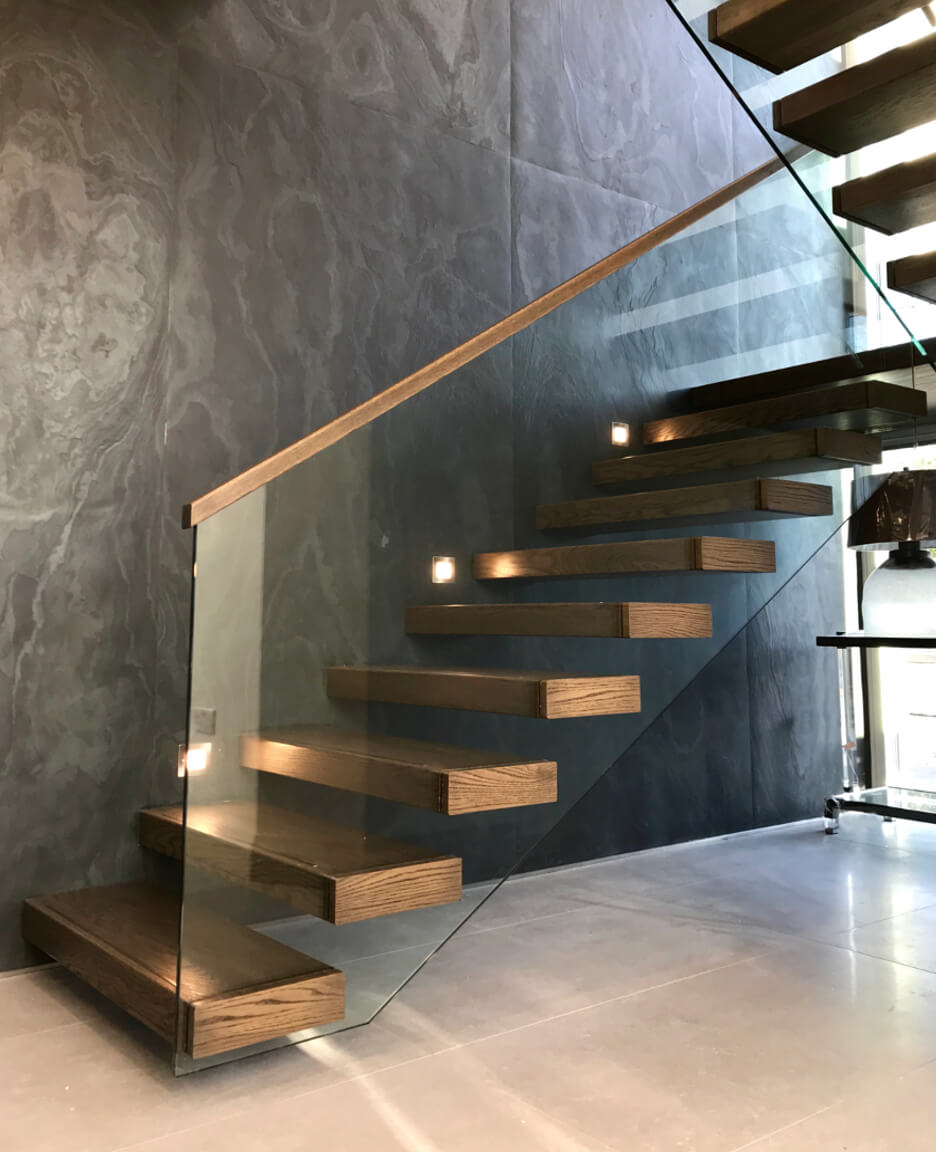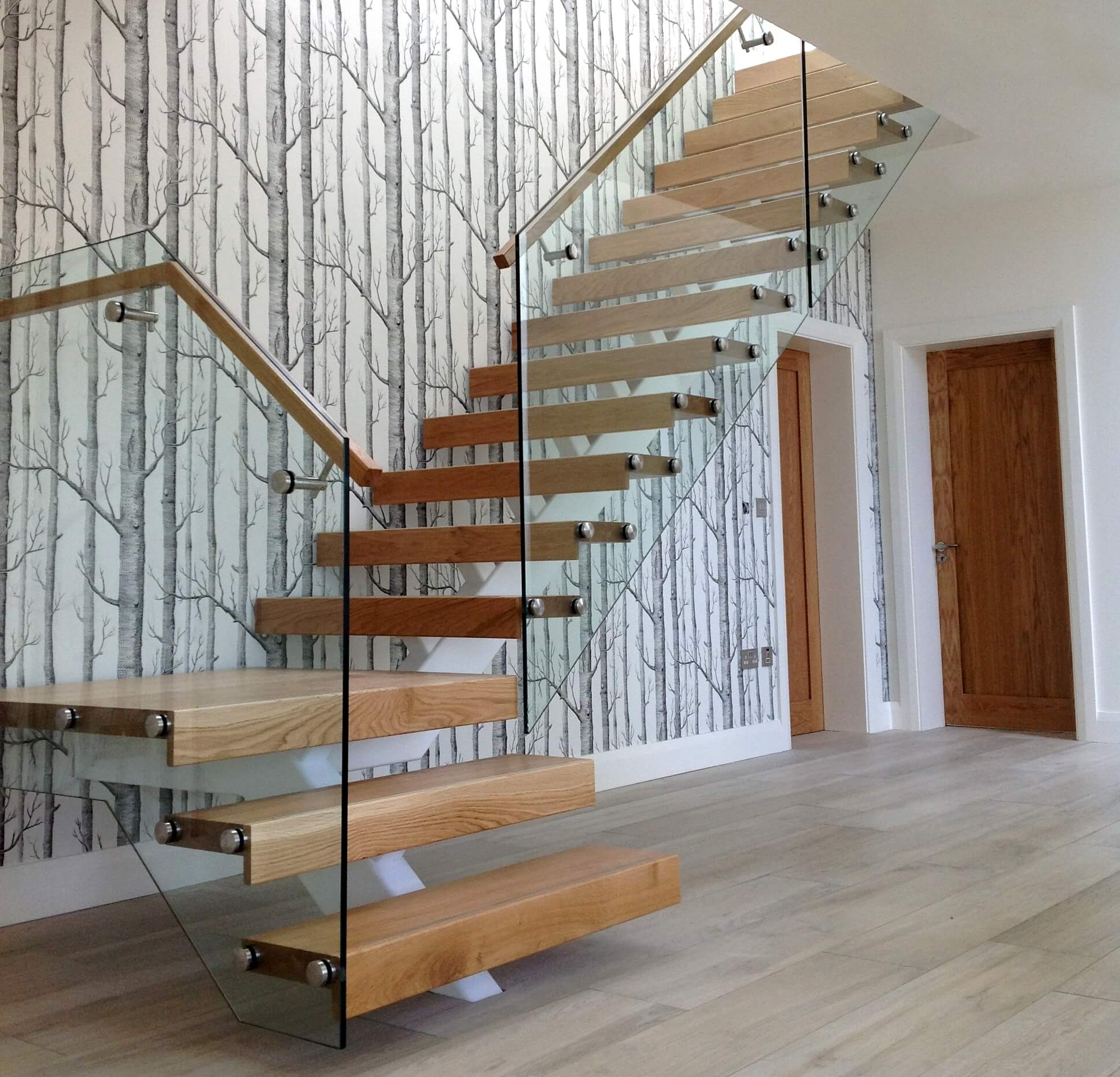 Steel Spine Stairs
For the steel spine staircase we use a specially designed and engineered central spine metal structure. The finished staircase is very durable and additionally resembles a piece of art. Our steel spine staircases can be angled according to the space allowed, thus turns are clearly distinguishable.
View projects
Timber Stairs
We manufacture purpose made timber staircases to suit our clients requirements, from straight flights to ornate sweeping staircases, in traditional and modern styles. Using the best of the latest techniques together with traditional methods we are able to provide excellent quality staircases on an affordable budget. We offer limitless variations on design & material choice and balustrades can be traditionally turned or simple plain square spindles.
View projects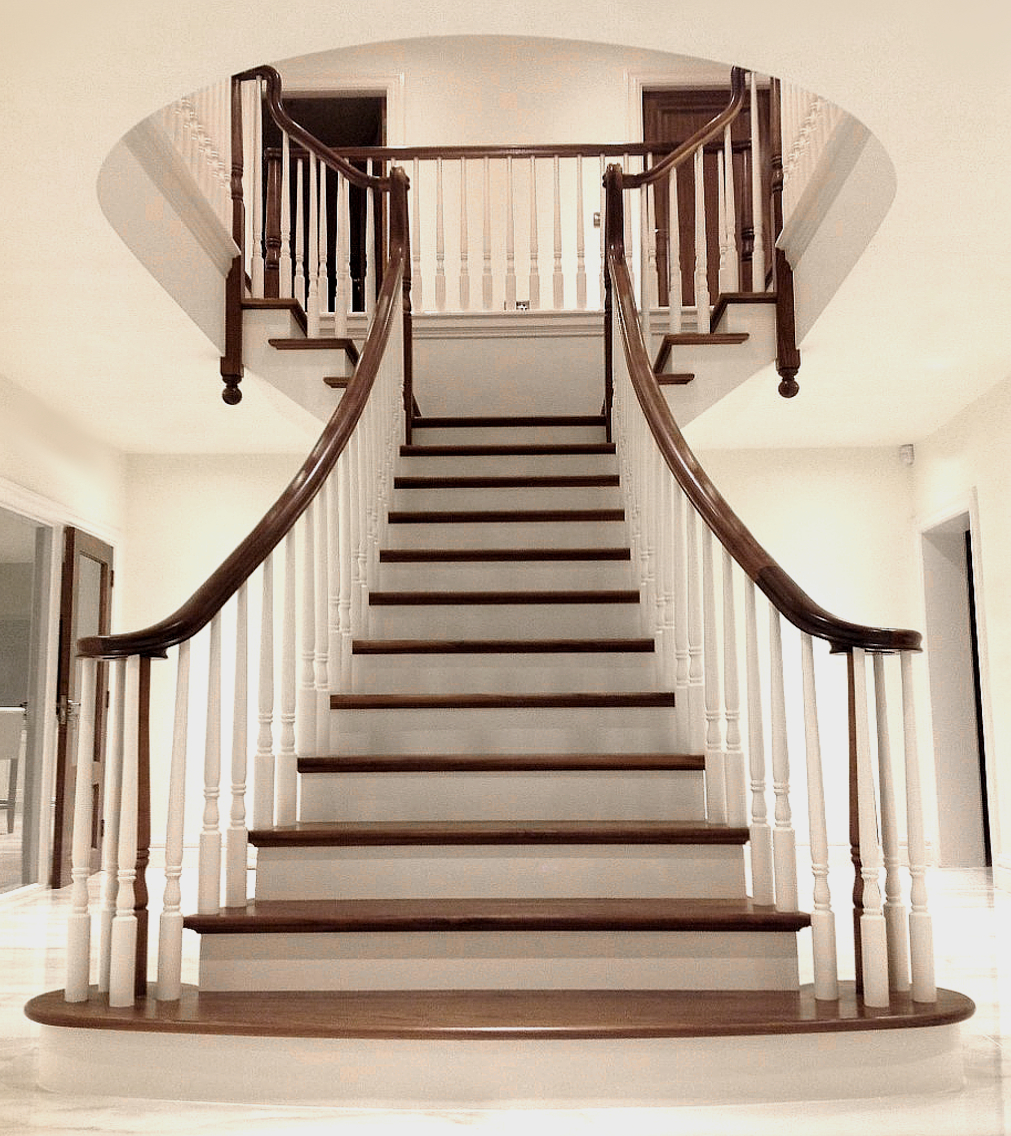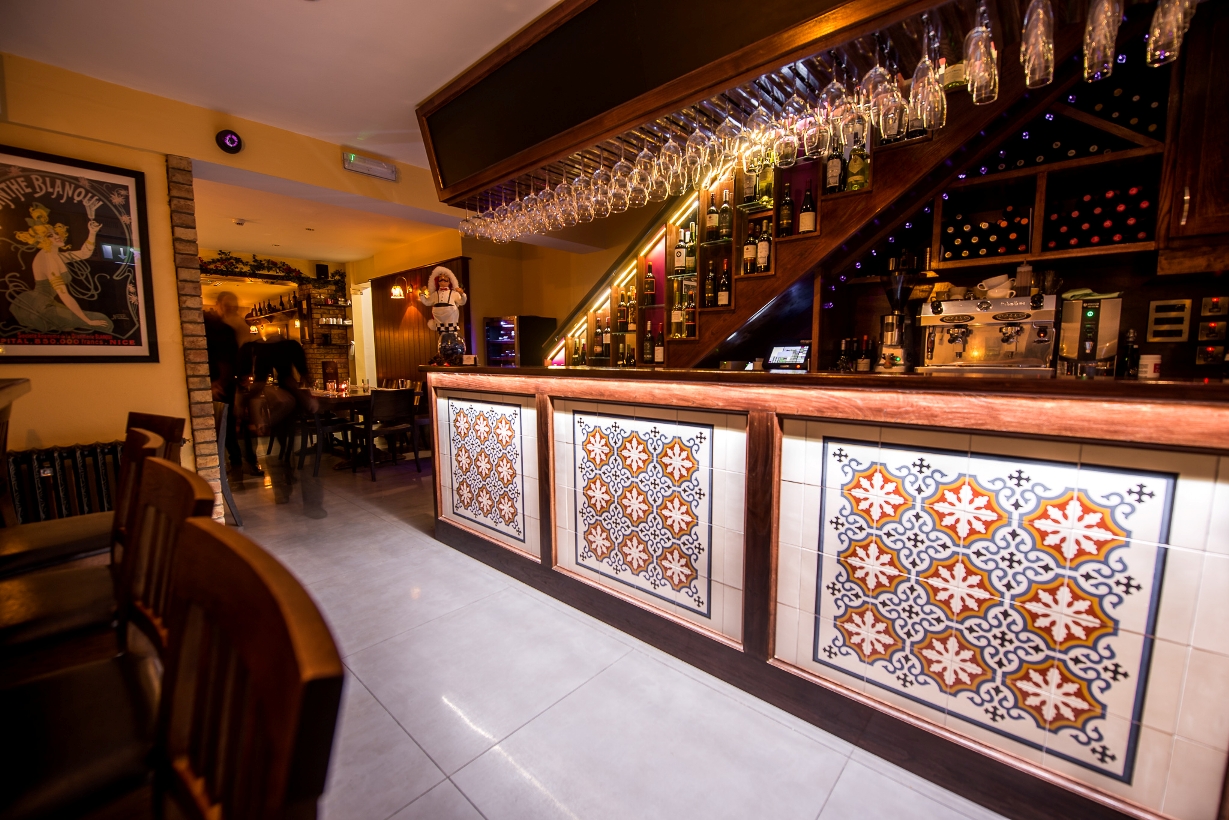 Commercial Staircases
At AJD Stairs we carry out works for commercial as well as residential clients. Thanks to our specialist techniques and matching materials, we can guarantee the best quality joinery and carpentry services
View projects